SAN JUAN, Puerto Rico May 22, 2018/Canna-B News/ —The interest in cannabis is expanding from the dispensaries to the classroom. People are looking to get educated on cannabis and the business possibilities around it. Universities are coming up with programs to satisfy this need and serve the 3.5 million high school student that are just graduating this year. So, where can you find cannabis-focused programs?
Several accredited colleges and universities offer undergraduate degrees and courses in cannabis/marijuana. In this article we are going to explore some of the Universities located in United States that offer some of the most outstanding academic programs contributing to an educated cannabis industry.
Chemistry
Medicinal Plant Chemistry- Northern Michigan University. The Medicinal Plant Chemistry program at Northern Michigan University in Marquette began on 2017 fall semester. It is unique in scope and content, and is has a 420 & Research in the Curriculum.
Providing courses for examination of the various classes of bio-active compounds and their plant origins, secondary metabolite chemistry, theories of extraction and sample preparation, liquid chromatography-mass spectometry theory and operation, and good laboratory practices (ISO/IEC 17025).
It is the only four-year degree of its kind to combine experimental horticulture and advanced analytical chemistry with an optional entrepreneurial track. The program is designed to prepare students for success in emerging industries related to medicinal plant production, analysis and distribution.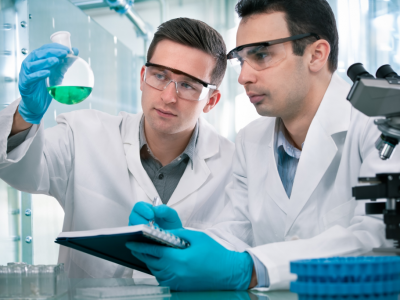 The University also has an Internship Program for placement of third and fourth year students. Connections have been made directly with least 50 different businesses across the cannabis industry, including attorneys, media, fertilizer, lighting, scientific instrumentation, packaging, marketing, dispensing, growing, extraction, etc. Representatives of these companies have expressed interest in accepting students as interns.
To learn more about Northern Michigan University visit their website here.
Biology
Physiology of Cannabis- The University of California at Davis A new undergraduate course on "Physiology of Cannabis" (HPH 115) was offered at the Department of Physiology and Membrane Biology to to raise awareness and understanding of how cannabis and cannabinoids affect the body.
Designed for students in the biological sciences, the three-unit course will cover the biology of cannabis and cannabinoids as well as their physiological effects in multiple systems, underlying mechanisms and therapeutic values.
Surveying the history of cannabis use, cover the endocannabinoid system and discuss potential medical targets for cannabis and their relative effectiveness. A a similar course specifically for UC Davis medical students is also being Department faculty aim to create new knowledge to advance understanding of biological processes and benefit society by facilitating more precise diagnosis and effective disease treatment. They conduct innovative, leading-edge research and provide excellent educational opportunities and mentoring to students, postdoctoral fellows and residents. To learn more about the University of California at Davis click the link here.
Medicine
Medicinal Cannabis and Chronic Pain- University of Washington, Alcohol & Drug Abuse Institute. Developed for health professionals, this training presents current information and clinical practice guidelines on the use of medicinal cannabis for the treatment of chronic pain. Is available for physicians, nurses, osteopaths, pharmacists, and physician assistants. To learn more about the University of Washington click the link here.
Cannabis Science and Medicine -The Larner College of Medicine, University of Vermont
With certificate programs to help address the increasing need for research-based, and relevant medical Cannabis education across the country. They range from Cannabis Science and Medical Professional to Cannabis Science and Medicine Continuing Medical Education. Offered to clinicians, researchers, professionals and students. It includes cannabis law, policy, plant biology, chemistry, and cannabis's biological effects on the human body. To learn more about the Larner College of Medicine, University of Vermont click the link here.
Final thoughts
We had the opportunity to contact Dr. Mark Paulsen, Head of  chemistry Department at the Northern Michigan University about the Medicinal Plant Chemistry Program. "Students in the program take courses in entrepreneurship as well. Students can join the program either in August or January. All students will participate in the medicinal plant chemistry seminar in which they will hear from experts in the field about current trends and issues in the medicinal plant chemistry industry. In the senior year, all students will complete a final project in which they grow, harvest, process and analyze a medicinal plant of their choice. "- said Dr. Paulsen
This is one of many examples of how educational programs are evolving with the needs of more professionals in the Cannabis Industry. This opens doors to a stronger future for those who seek a career in the industry. More Universities need to create programs to prepare professionals for the growing and demanding industry of cannabis. As well as more variety of where this courses are available.
A separate article with more details about the Internship Program is available here.
*The links and resources are provided for information purposes only. Canna-B does not endorse the views expressed in any of the articles linked from this page.
DISCLAIMER: The information and links contained in this website are provided for general information purposes only; it does not constitute legal or medical advice.
Although we endeavor to keep the information up to date and correct, Canna-B makes no representations or warranties of any kind, express or implied, about the completeness, accuracy, reliability, suitability or availability with respect to the website or the information, products, services, or related graphics contained on the website for any purpose.
Therefore, any reliance you place on such information is strictly at your own risk.
Polls

Loading ...