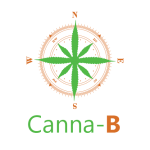 Building an educated future for the responsible cannabis industry

Canna-B is building a strong and prosperous future for the responsible cannabis industry. Serving cannabis consumers and industry professionals in Puerto Rico. With a regulations-driven approach, Canna-B helps industry professionals build relationships with their customers through a variety of products that are focused on the consumer well being. And by providing information about laws, regulations, cannabis industry business, scientific research. Releasing it's BETA version in March 2017, Canna-B aims to lead the Cannabis Industry in Puerto Rico.
We provide a directory with all medical cannabis industry businesses in Puerto Rico. Cannabis strains and flowers information and reviews. Cannabis reports, genetic information and laboratory results. We also provide regulatory and compliant tools to help medical cannabis industry patients, professionals and business.
You may also be interested in reading