SAN JUAN, Puerto Rico May 23, 2018/Canna-B News/ — The Northern Michigan University has been offering a degree in Medicinal Plant Chemistry since last year. It's the only degree of it's kind combining horticulture, chemistry, biology and entrepreneurship. For third and forth year students, the University developed an Internship program where students are placed across different businesses related to the cannabis industry, including attorneys, media, fertilizer, lighting, scientific instrumentation, packaging, marketing, dispensing, growing and  extraction.
Interested on having your business participate in the Medicinal Plant Chemistry Program?
We contacted Dr. Mark Paulsen, head of the Chemistry Department at the Northern Michigan University about the Internship Program. "We are happy to consider business and non-profits in Puerto Rico for Internship" -said Dr. Paulsen.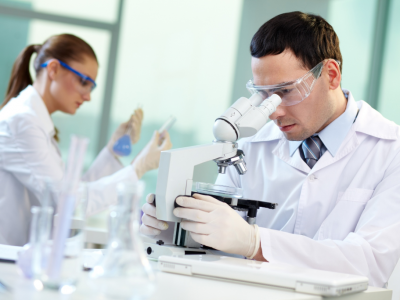 What this means for cannabis business and organizations in Puerto Rico?
It's an opportunity to have  knowledgeable and well-qualified third and fourth year students in internship positions, making valuable contributions to the Medicinal Cannabis Industry in Puerto Rico. Since 2015 the island recognized the valid and legal therapeutic applications of cannabis products for medicinal consumption.
The historical stigma associated with cannabis is quickly changing, and although there is progress in businesses related to the cannabis economy, there is a major gap in educational opportunities available to prepare people for this industry. No other 4-year undergraduate degree program in the world combines rigorous coursework in chemistry and biology with research and hands on instrumental analysis built into the curriculum to prepare its graduates for a career in the cannabis industry.
The additional focus on entrepreneurship and laboratory accreditation standards assure interns will not only be qualified to perform the instrumental analysis in a laboratory, but will also be empowered to build their own testing laboratory, dispensary, and growing operation from the ground up. This expands the possibilities for more clinical and scientific research to be conducted in Puerto Rico and a great opportunity to learn more about this medicinal plant with the assistance of qualified interns from the Northern Michigan University.
Final thoughts
Help them by letting them help you! Internships offer immediate assistance to support your cannabis related business, getting new ideas and viewpoints. It is a smart recruitment strategy for your business, allowing you to nurture and feed your full-time hiring efforts. When your business participates in the internship program you get knowlegdable interns with techniques on extraction and sample preparation, instrumental analysis and statistical processing.
I would like to thank Dr. Paulsen for his time to share more information about the undergraduate degree and internship program. We are more than happy to share this information with our readers. Canna-B is commited to provide you with the latest information related to the Cannabis Industry. We serve cannabis consumers and business related to the industry by providing content, resources and tools to help build an educated and responsible cannabis industry. Sign up to our Newsletter and get the latest Canna-B News.
To learn more about the Internship Program visit NMU on this link here. The form contains fields for information about your business, location, functions of your business, desired academic background of intern and any other relevant information is available.
Este artículo esta disponible también en Español, para accederlo oprima el enlace aquí.
*The links and resources are provided for information purposes only. Canna-B does not endorse the views expressed in any of the articles linked from this page.
Polls

Loading ...
DISCLAIMER: The information and links contained in this website are provided for general information purposes only; it does not constitute legal or medical advice.
Although we endeavor to keep the information up to date and correct, Canna-B makes no representations or warranties of any kind, express or implied, about the completeness, accuracy, reliability, suitability or availability with respect to the website or the information, products, services, or related graphics contained on the website for any purpose.
Therefore, any reliance you place on such information is strictly at your own risk.