These are the most recent statistics published at the Department of Health from Puerto Rico. Over a thousand patients have been granted licensed since the last numbers published in Q1. The medical cannabis industry is expected to grow significantly in the next year in Puerto Rico.
As of, April 2018 Government in Puerto Rico had granted 22,035 medical licensed to patients. The majority of patients are Males, with a 56% of granted licenses. The highest percentage for qualifying conditions for a medical cannabis license is Anxiety Disorder with 21.84% of Patients in Puerto Rico.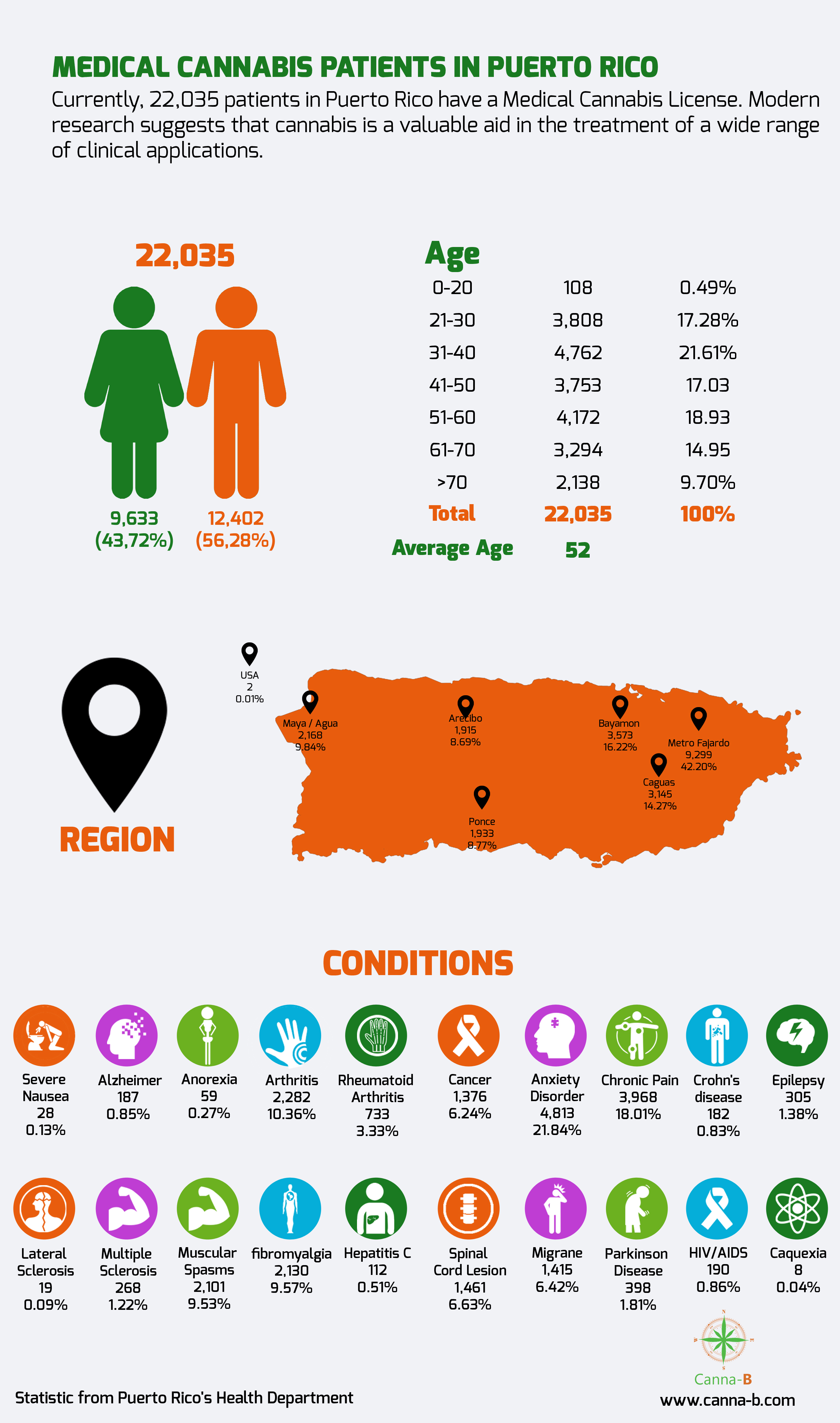 *The links and resources are provided for information purposes only. Canna-B does not endorse the views expressed in any of the articles linked from this page.
SOURCES:
DISCLAIMER: The information and links contained in this website are provided for general information purposes only; it does not constitute legal or medical advice.
Although we endeavor to keep the information up to date and correct, Canna-B makes no representations or warranties of any kind, express or implied, about the completeness, accuracy, reliability, suitability or availability with respect to the website or the information, products, services, or related graphics contained on the website for any purpose.
Therefore, any reliance you place on such information is strictly at your own risk.